Volume image clipping path service start at $0.15
In the graphic design & image service provider world, clippingpathmaster has become one of the most popular image service provider companies for working quality and perfect timing. As an image service provider company, it started in 2000 in a small bulk. But it is a matter of wonder that CPM has achieved inter-national name and fame. Now it is operated more than 100 artists who are skilled, expert and excel in these fields. This large design/image services provider business firm is leaded by an advisory group. Moreover, we have professional graphic designers and we deliver images in outstanding quality within 1-24 hours. All designers of CPM manually create Photoshop clipping path, masking, image retouching, web design, Old book to new book convert use OCR & EBook design for iphone, ipad & other smart devices. CPM opens 24-7/365. We have an opportunity for new clients and customers to justify our working quality by sending two images as free trail. So we ask two free trails immediately.
Image clipping path service:-
Image clipping path is one of the most useful and ideal image service which removes background from images or any objects. It can give an image a particular shape. This image service can make your photos fair and attractive. Clippingpathmaster specializes in clipping path, background removing and object removing, manual image retouching and cleaning & EBook (.epub). We provide cost-effective services and work with low to high-volume clients who need the top quality work done on a regular basis within a short time frame. We offer a free trial of clipping paths for up to 2 images that are hand-outlined at no cost to show the quality of work that we do. CPM is a 24 hour and overnight online Graphic Design, Logo Design, image masking, ad design, remove image background, Color Correction & Clipping path service provider in Bangladesh.
E-Book Design service
E-book means an electronic book. (It has another names and the formats are e-book, e-Book, e-Book, e-book, digital book, even e-edition, .PDF, .e-pub & .doc) is a book-length publication in digital form, consisting of text, images, or both, readable on computers or other electronic smart devices. Although sometimes defined as "an electronic version of a printed book", many e-books exist without any printed equivalent. Commercially produced and sold e-books are usually intended to be read on dedicated e-book readers, however, almost any sophisticated electronic device that features a controllable viewing screen, including computers, mobile phones, and all smart phones can also be used to read e-books. Please don't waste time, convert your old papers & books soon. Send your scan copy to make OCR = text & we will design it on indesign soft & make it a perfect digital book, pdf, epub for smart devices.
Our Company
The work orders from our clients are to be done very carefully with zero tolerance with perfection according to customer's desire. We have made our artists has divided in into three groups. Groups –A for clipping path, groups-B for image manipulation and group –C for e-book design. We are also able to handle huge capacity of work order from clients. Our company has set up with international standard work facilities for our artists as they could finish the work order minutely with perfection and also arrangement of entertainment has been done for our artists. We are capable to providing round the clock services working in shifts to provide a genuine 24/7/365 facility. We have discount system for large volume of work and long term customers at attractive very low price. If you want to be our expected client, please response us immediately.
Services :
Image Clipping path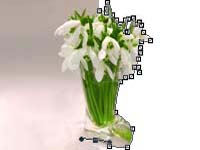 Handmade image clipping path
Details
Image Retouching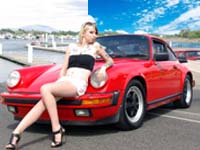 Retouching & color correction
Details
Ebook Design(epub ...)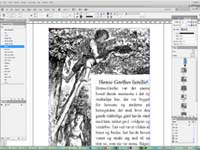 EBook, .epub, PDF & In-design doc
Details